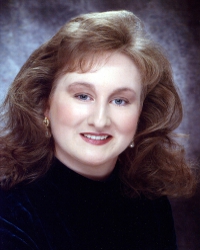 Catherine Kean
Medieval Romance Author
Website: Catherine Kean
Award-winning author Catherine Kean has always loved tales of heroic knights and stubborn damsels. Her debut medieval historical romance, Dance of Desire, was the launch title of Medallion Press's Sapphire Jewel Imprint. Dance of Desire won two Reviewer's Choice Awards, Best Medieval in industry review magazineAffaire de Coeur's 2006 Reader-Writers' Poll, and finaled in four contests for published romance novelists.
Her other medieval romances have also garnered accolades.  Among them, My Lady's Treasure won the historical category of the 2008 Gayle Wilson Award of Excellence Contest and finaled in the 2008 Next Generation Indie Book Awards.  A Knight's Reward was a 2008 National Readers' Choice Awards finalist.
Catherine also writes contemporary romances under the pseudonym Cate Lord.
When not writing, Catherine enjoys cooking, baking, browsing antique shops, shopping with her daughter, and gardening. Busy working on her next novel, she lives in Florida with her husband, daughter, and two spoiled cats.  For more details on her books and appearances, please visit her website: www.catherinekean.com
Her medieval romance novels include:
Catherine Kean Informational and Fan Links:

Catherine Kean eBookstore Purchase Links: