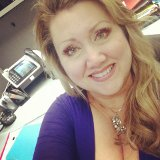 Kathryn Le Veque
Medieval Romance Author
Website: Kathryn Le Veque
Welcome to Medieval England – hard-core, battle-scarred, power-driven knights of the highest Norman order and the women that love them. Like High Middle Ages action and romance? Welcome to the Le Veque Medieval Machine – Medieval just got real!
Kathryn Le Veque is one of Amazon's top selling Historical Romance authors, consistently ranked in the top 100 authors of the genre. Kathryn is a dominant presence in the Medieval Romance category with several novels always in Amazon's Top 100 rankings. If there's a Medieval Romance list, chances are that Kathryn is on it!
Kathryn has been featured regularly on Kindle Nation, Bookbub, Coastal Conversations, Confessions of Romaholics, Goodreads, and a host of other blogs and websites highlighting her novels. Kathryn is a nationally best-selling author and has legions of dedicated fans all over the world.
Kathryn's Medieval Historicals have been called 'detailed', 'highly romantic', and 'character-rich'. She believes that total immersion in a time period is essential to creating the perfect story. More than that, she writes for both women AND men – an unusual crossover for a romance author – and Kathryn has many male readers who enjoy her stories because of the male perspective, the action, and the adventure.
Although Kathryn's passion is her Medievals, she is very proficient at writing Contemporary Adventure Romances and one of her novels. "Fires of Autumn", received over 50,000 downloads on Bookbub in a two day period. Additionally, one of her novels, "Lady of Heaven", is currently being adapted into a screenplay.
Kathryn is the author of 47 novels and counting.
See Kathryn's fanpage on Facebook at https://www.facebook.com/kathrynlevequenovels?ref=hl
Join her on Twitter @kathrynleveque
Visit her website at www.kathrynleveque.com
On Amazon at:  http://www.amazon.com/Kathryn-Le-Veque/e/B004QF87Q4/ref=ntt_athr_dp_pel_pop_1
At Barnes and Noble at:  http://www.barnesandnoble.com/s/Kathryn-Le-Veque?store=allproducts&keyword=Kathryn+Le+Veque
Her medieval romance novels include: